Housekeeping Positions in CT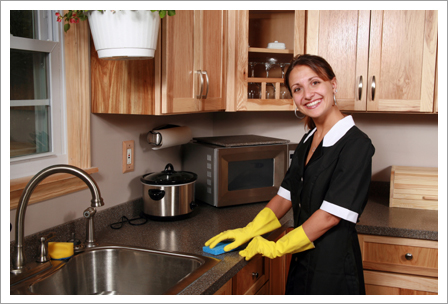 A clean, organized home is not a luxury; it's a necessity. The world is ever changing and likely, so are the dynamics of your household and family, perhaps on a daily basis. Our skilled housekeepers ensure that your home is in top shape and just as you like it. Cleaning, organizing, laundry & ironing, cooking, errands and grocery shopping are critical tasks that our applicants handle with ease, allowing you time to enjoy your home and family.
Day Worker
This individual typically works 1 – 4 days per week, 4-8 hours/day performing daily house cleaning and family laundry. Extended responsibilities may include monitoring school age children.
Housekeeper (Full Charge)
Full Charge person working at least 40 hrs/week managing the daily activities of the home, all areas of housecleaning & laundry, dealing with vendors, phone messages, organizing closets, errands and grocery shopping. Extended responsibilities may include cooking the family dinner meal, school age child care, driving children to activities and caring for the family pet(s).
Laundress
Meticulously cares for all clothing and household linens. Ironing and/or steaming, maintains the laundry room, supplies and equipment maintenance.
We're Here to Serve You and Your Family!
Contact us today to hire the right household assistant for you.